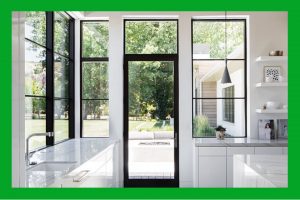 At Hillside we are committed to quality service with superior product offerings.
We have experienced that Kolbe's VistaLuxe Collection achieves the unmatched contemporary style with its Look of Steel, the clean lines and narrow frames of windows and doors can mimic the appearance of steel when finished in a dark color. Optional performance divided lites in square or triangular profiles further promote this interior aesthetic.
In addition to achieving the look of steel, VistaLuxe Collection products offer three important benefits for your project:
Better efficiency
Lower cost
Shorter lead times
If you would like more information or how it can best perform for you, please call us or email our team.  We can go over specifications directly related to your project.