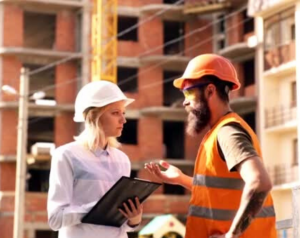 By Ewa Kulaga
According to "Building Products Digest"A Hidden Gem_ Lumber Careers Become More Attractive to Youth, Women – Building-Products the lumber industry is attracting more youth and Women. Coincidentally at Hillside Lumber, I am a woman  in this industry and can relate to the author completely. When I look back at my journey here, I was not thinking this would be my career of choice. The journey here is one that chose me.
My husband and I started out building homes and my husband was doing concrete work. I had no experience in the business but we loved construction right from the start. We come from a different country where construction is mostly masonry block, brick and cement, the idea of using lumber and seeing a house go up so fast still amazes me.
I have learned this business from my vendors and customers who are the best teachers. Best part is knowing people for so many years and having relationships that now span many years. I am grateful every day for so many people I have met that care. In essence lumber takes years to grow and flourish and that is how this industry is, we grow stronger and larger through time and nourishment of our relationships.  We have the best customers!